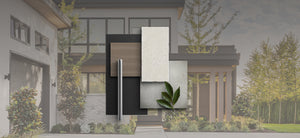 designer exterior packages
Elevate Your Home Curb Appeal
Say Hello to Your Long-Awaited Home Makeover
Increase Your Home's Value and Appeal with our Designer Stock Exterior Packages.
Make your home stand out in your neighborhood with our Exterior Design Packages, thoughtfully designed to create unique and eye-catching curb appeal for your home.
Ideal for professional builders, DIY enthusiasts, or homeowners looking for a fresh update, our solutions prioritize simplicity and customization. We offer a handpicked range of materials and resources to help you create a distinctive exterior that sets your home apart. Discover the difference with our genuine, tailored approach to exterior design.
Colonial Stock Exterior Package
What you will Receive
1. Detailed Product Package
We've collected the best materials and colours to create the beautiful home you deserve.

Everything from door and window styles, to paint colours, siding choices and more- everything gathered in one simple document.

Upgrade Your Home With Confidence.
What you will receive
2. Home Material Mapping (General)
Our Stock Exterior Packages lay out where to place the materials on your home so you don't have to second guess.
what you will receive
3. Design Tips & Recommendations
Throughout your exterior package, our expert design team has included additional recommendations to help assist you in your material purchases.
what you will receive
4. Photos of Great Designs to Get You Inspired
Each Exterior Package comes with a collection of design images we've gathered from our portfolio and those of other incredible designers.
Use them to as a visual reference as you give your home a beautiful makeover!
what you will receive
5. Peace of Mind & Confidence
We have spent many hours carefully curating these exterior packages so that you don't have to.
Build Your Dream Home with Confidence.